Dr. Wendy practices a unique approach to the treatment of depression and anxiety called Psych 360°™. She identifies and explores difficulties in the following key areas of her patient's lives and coaches them on ways to take better care of themself. Through a comprehensive approach patients will go on to triumph over their obstacles and transcend their struggles. Dr. Wendy was featured in the "Clinique Celebrates" video series highlighting the personal best stories of inspiring women. Here she explains how she empowers clients to find happiness with her 360 degree approach to treatment.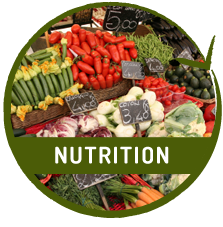 Diet alone can affect mood. Together we will look at your eating habits, the content of your meals, and the role food plays in your life to come up with a healthier eating plan which will benefit your mood and increase your endurance and overall health.
Exercise can raise certain brain chemicals that affect your mood and wellbeing. Together we will examine your fitness routine, or the obstacles to getting in shape and come up with a way to increase your physical activity and strength that works with your lifestyle.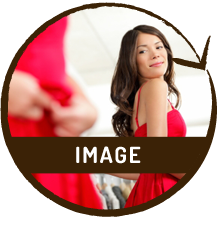 Often there is disharmony between how we see our inner self and how we present ourselves to the outside world, our image. This dissonance can lead to shifting moods or disappointing feelings about one's self. Together we will examine the beliefs you have about who you are internally and work to eliminate the distance between your inner and outer self through the use of fashion, and image consulting.
All relationships in our lives have meaning. Some are difficult and take away from happiness. Together we will examine the significant relationships in your life that are present or might be missing to determine which add value and which may be an obstacle to your well-being.